A few more places

What's nearby my apartment?
We would like to introduce you to some additional places of interest located near the apartment.
Well yes! just a little over a 10-minute walk from your apartment is this slice of Bali in Berlin. "Leave everyday life behind and unwind. Treat yourself to the invigorating experience of Balinese harmony and balance and experience pleasure with all your senses. Our unique wellness resorts captivate with their imposing architecture, an ambience of exquisite authentic Balinese materials and exude the paradisiacal charm of Bali."
Seydlitzstraße 6, 10557 Berlin
An interesting observation about the Tiergarten is that following the reinstatement of Berlin as the capital city of Germany, numerous embassies have been established around the park and its periphery. These impressive structures exhibit exquisite and intriguing architecture. Additionally, the area features representation buildings for the German "Länder" comprising the federal republic, each distinguished by its unique architectural style and merits exploration.
The part with the highest concentration of embassies is known as "Das Botschaftsviertel" The Embassy Quarter or the Diplomatic Quarter "Diplomatenviertel", on this map it appears in orange: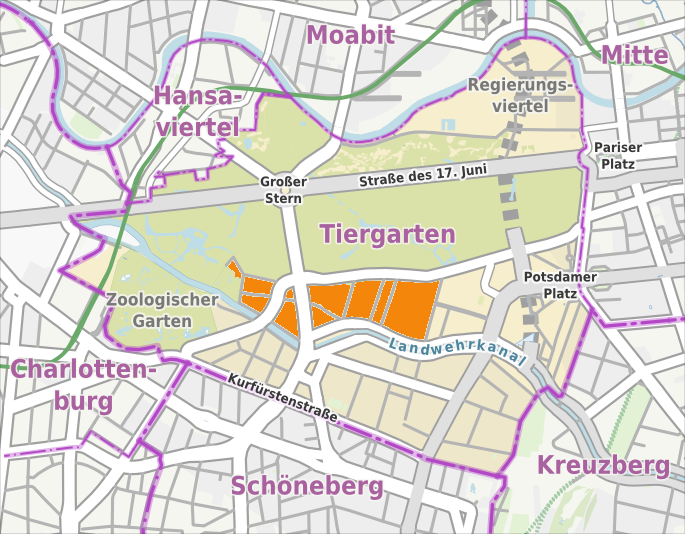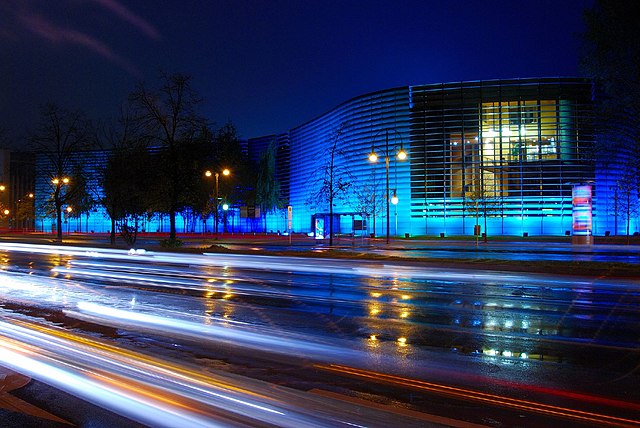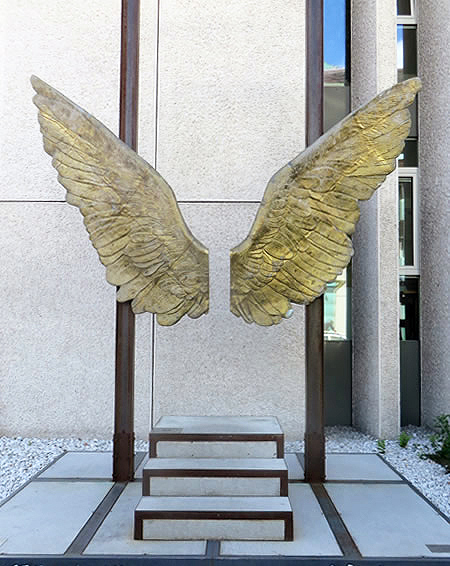 If you want to get around Berlin quickly without needing to use your car or hire Uber or a taxi, use the S-Bahn. This line runs from east to west and is both safe and frequent. You can check the schedules online or through the BVG app on your mobile phone.