Bathroom

The bathroom is bright and pleasant and features hand-painted Japanese flower-mosaics for decoration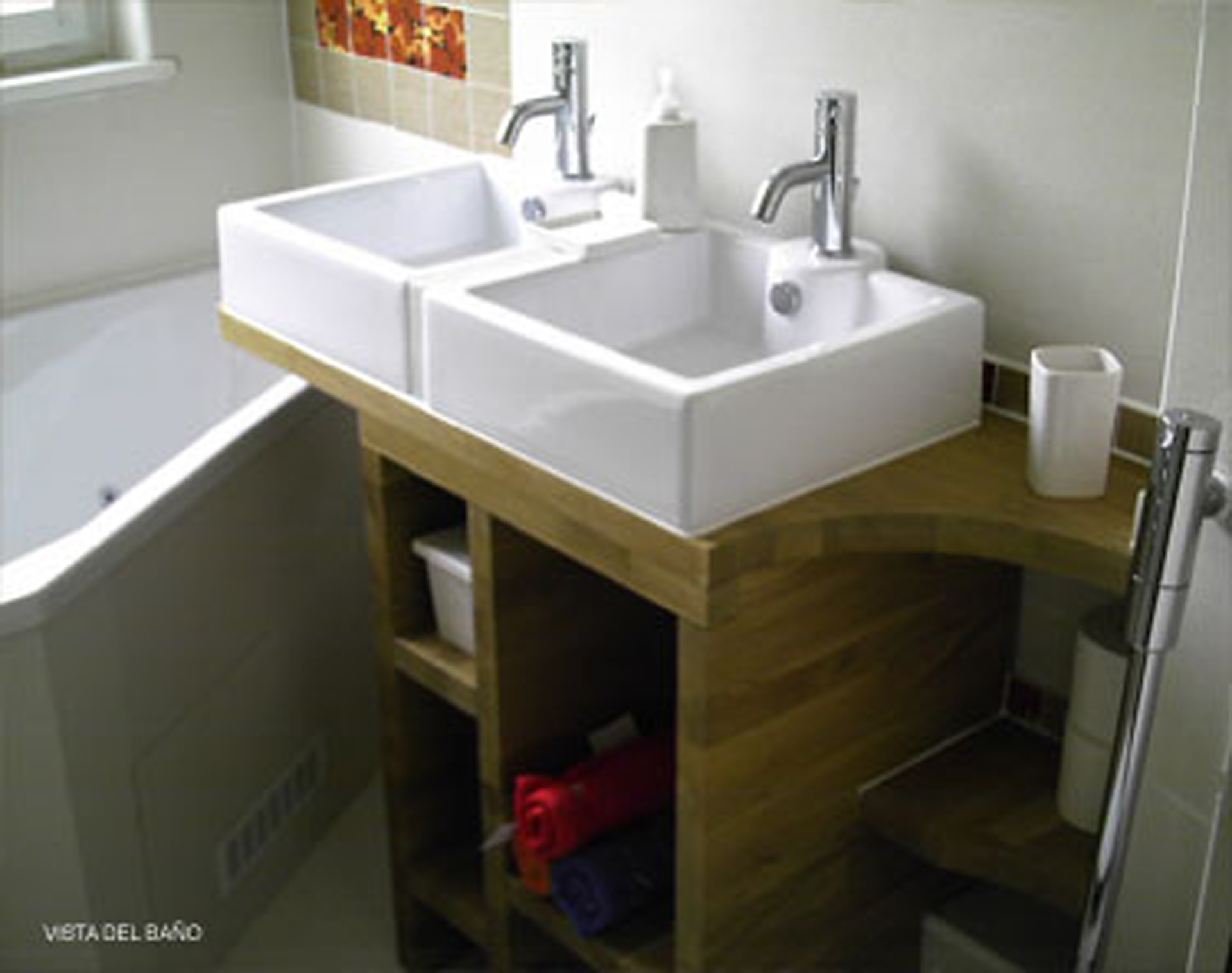 A tailor-made cabinet in solid teak supports two compact sinks. In it you will also find a hairdryer, bath towels and a plastic stopper for the bathtub.
PLEASE NOTE: We are offering a bathtub with a shower. The whirlpool is not included, will not be connected and is not part of our rental offer.
Please note that the shower is not accessible to people with reduced mobility, but if needed we can provide temporary grab handles to assist with safety
If you need anything else, contact us
The mirror is also equipped with an infrared heating function, which means it won't fog up even after a hot shower! In addition, there is an adjustable light on the mirror so you can see yourself clearly, whether you're combing your hair or putting on makeup.