Acoustic and thermal insulation
The building is soundproof and also features a layer of thermal insulation that covers its entire structure
In winter this apartment stays especially warm, just please remember to bring fresh air into the apartment daily.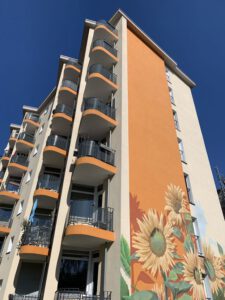 On the hottest days of summer, do not open the windows during the hottest hours and prevent direct sunlight from entering the apartment if possible. Introduce fresh air only in the coldest hours.
The entire building is perfectly acoustically insulated. If outside noise bothers you, something is wrong. Please check that all the windows are firmly closed, one badly closed window is enough for the entire acoustic insulation system to fail.